Inside a 2.5 million dollar northern beaches holiday home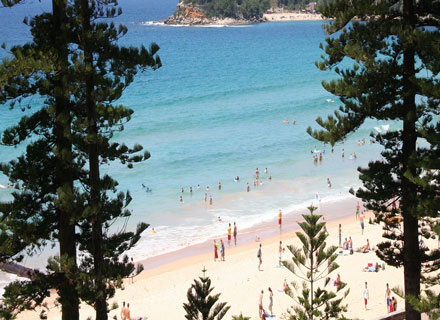 There are certain pockets of Australia we find ourselves coming back to alot, and fortunately one of those places is Bynya Road, Palm Beach. We were engaged to prepare a capital allowance & tax depreciation schedule on this stunning holiday home. Estate agent Amethyst McKee described the property as a "charming timber and sandstone home with uninterrupted Pittwater views across McKay Reserve to the Ku-Ring-Gai National Park."
Below is a photograph from the rear of the property, looking back towards the deck and outdoor entertaining areas.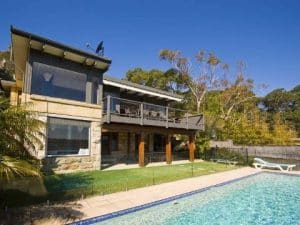 A spacious modern kitchen with Caesar stone and European appliances added to the solid depreciation deductions.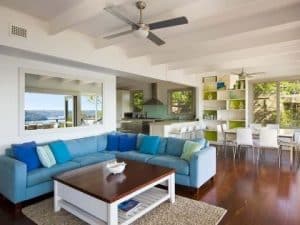 As a holiday home, the property is rented fully furnished, which boosts the depreciation deductions due to the high value of furniture coupled with the high depreciation rates. Outdoor furniture such as below, will depreciate at either 100%, 37.5% or 40% depending on the value and some other factors.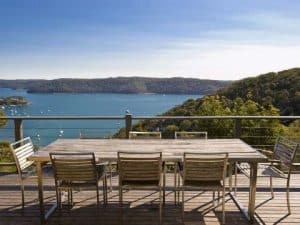 The wet edge pool with stunning views is a real feature of this home.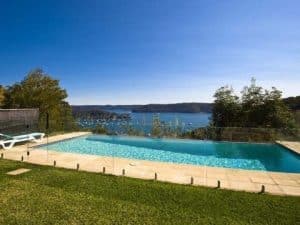 In terms of the depreciation deductions, the property was constructed prior to the division 43 or building allowance cut-off date. So there were no deductions available on the original construction. However, as is the case with most properties built prior to September 1987, there had been a series of renovations over the years. In the first full financial year of claim, the property returned close to $60,000 worth of deductions, with the furniture responsible for the lions share of that amount.
This is yet another example of how the depreciation cut-off date can mislead investors into thinking there are no depreciation claims available.
Another interesting consideration is that some quantity surveyors talk about the total depreciation as a percentage of the purchase price. We believe this is a fairly inaccurate way of looking at things, and is especially well highlighted in properties such as this. The purchase price is made up of the construction value, market premiums and the land value. Properties with a view, which includes alot of prestige properties, are generally more expensive to build based on the standard of finish, but the view from the deck or balcony contributes nothing to the total depreciation. This means that prestige properties typically will show a lower percentage of total depreciation over the purchase price, than your average new 4 bedroom home. There's certainly no magic formula to say that the total depreciation should be X percentage of the purchase price.