Mitigating Your Development Risk with a Comprehensive Construction Estimate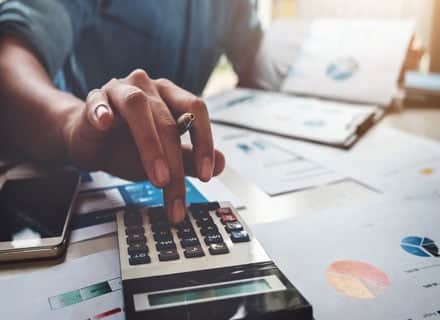 Have you ever noticed on TV house renovation shows that they rarely talk about the budget?
Sure, they look at what price they want to get at auction and how much increase that is over the original purchase price (conveniently excluding oh so many costs along the way), and every now and then they rejig their finances because they spent too much money on fancy tapware.
Now I wouldn't say I'm an avid viewer but I've caught the occasional show and I can't recall them ever mentioning the impact of interest rates or holding costs.
I guess it doesn't seem very sexy.
After all, ratings are all about the drama.
So, the average viewer would be forgiven for underestimating the variety of risk factors that are inherent in any kind of major renovation or development.
Now I'm pretty sure that behind the scenes they've run all kind of numbers.
And somewhere there is an accountant or quantity surveyor squirming when the contestants throw the budget out the window because they measured incorrectly and have to move a wall.
Starting on a major capital project without a construction estimate is a bit like trying to make a soufflé without a recipe.
Except it's much, much, more expensive if you make a mistake.
With the property market booming all around the country, it's getting increasingly difficult to buy a decent house, let alone your dream home, at an affordable price.
Or even a price that just makes sense.
No wonder so many investors are exploring other avenues for property investment.
After all, with the official cash rate currently sitting at 0.10%, it's a bit pointless holding money in the bank.
Suddenly those old dilapidated houses on 810sqm+ blocks are looking very appealing. There's a lot to be said for modern houses on smaller blocks with minimal land maintenance.
Depending on your zoning, you might even think about a block of units.
There's no doubt there's money to be made in development, but return doesn't come without risk.
Even for experienced developers, there's a myriad of potential pitfalls and obstacles that without adequate planning, could derail an entire project.
But with the right team and the right information, it's an exciting and rewarding proposition.
So, what are the risks?
It might seem obvious to set a project budget at the outset. Once construction is underway onsite however, many factors can exert pressure and financial stress on a development and its costs.
Factors such as:
* Interest rate increases;
* Holding costs;
* Cost escalation on materials;
* Contractor's cash flow and availability;
* Inclement weather.
Just to name a few.
How do you mitigate these risks?
It's true it's difficult to predict the weather, and it can be equally difficult to foresee cost escalations caused by unpredictable events.
This is a case where the more information you have at your fingertips, the better off you'll be.
No matter what sort of development you're planning, MCG Quantity Surveyors recommend that before you get too far down the track, we complete a Preliminary Cost Plan for you.
For more complicated developments, we'll likely recommend a project feasibility for the proposal which will underpin your financing.
Given its early days for design and documentation at this point, these reports will provide a construction estimate arrived at by assigning cost allocations per square metre of the Gross Floor Area (GFA) of the development.
The Preliminary Cost Plan will establish a working budget for the project elements (substructure, columns, external walls, internal walls, floor finishes etc) and form a valuable assessment tool in the design decision-making process. We can even complete multiple options in order to establish the most feasible option.
What about when construction is underway?
Once the preliminary concept starts to take shape and the rubber hits the road, it's important to establish a working budget for all project elements.
Whether it's the cost of building a house, a commercial building or an industrial warehouse, the construction estimating needs to take into account the projects completed design and documentation including the completed architectural specifications, structural constraints, schedules of finishes and services designs/specifications.
Why use MCG Quantity Surveyors?
We at MCG are acutely aware of the time constraints and demands when it comes to any type of development project. Our team is highly experienced in estimating in construction, and will ensure that reporting turnaround times are consistently met and that our clients are constantly updated with the status of our reports.
We are passionate about partnering with our clients to get the best outcome on every project. We are involved in the construction process from feasibility through to post-completion and whether you need a guiding hand or a full suite of services, we'll make it our mission to exceed your expectations.