Property in Scotland – Is it the next hot spot for you as an investor?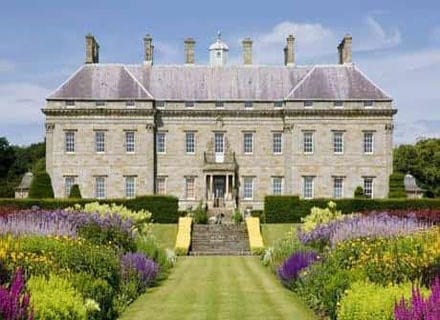 Pardon the tongue-in-cheek title, but the whole hotspot thing can be a little tiresome. We are much more in favour of long term fundamentals than volatile pockets and mining towns. What do we here at MCG know about the Scottish property market? Absolutely nothing! However, when one of our clients asked us to complete a depreciation schedule on their Scottish property, we were happy to oblige.
The property was in Menstrie, which is a village in the county of Clackmannanshire. It is about 8 kilometres east-north-east of Stirling and is one of a string of towns that, because of their location at the base of the Ochil Hills, are collectively referred to as the Hillfoots Villages or simply The Hillfoots.
The property itself was built by our clients in 2005. Thankfully we were furnished with a complete set of plans, as well as an on-site inspection with plenty of accompanying photos.
The property is a 4 bedroom detached two storey home with a beautiful bay windowed lounge. Whilst the property was constructed by a builder, our clients added plenty of value themselves such as carpets, floating timber floors, curtains, carpets, white goods and extra lighting. The extras totalled over $20,000 and whilst the clients could have claimed these assets with their accountant directly (as there was no estimating required), we rolled these assets within the greater schedule to give them a nice neat package moving forward. The main component was the original construction itself, which is providing over $6,000 worth of deductions per year.
The end result for our client was a potential back claim of just shy of $16,000 and a total depreciation figure for the 2015/2016 financial year of $7,282.
The perceived difficulty of having this report prepared, would certainly have delayed the clients in having the report prepared. However, as you can see, the deductions will benefit the clients greatly with a minimum of $6,000 of deduction each year right through to 2044. It's reports like this that make it difficult to answer the question "Which areas do you cover?"