Wrapping up the year with Data, Dance Floors, and Depreciation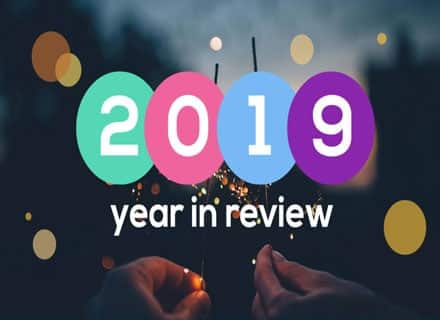 Our year started on a high, coming off the back of a massive win for MCG. Landing a position on the Financial Review's top 100 of fastest-growing businesses, we hit the ground running!
Mike Mortlock and Mitch Ford completed their much-anticipated triathlon, with over $2k raised for Heartkids, a charity helping those affected by congenital heart disease.
Mike smashed it and beat Mitch in Foster, which was expected with the large amount of trash talk happening in the office leading up to the event. Overall, they both demolished their own expectations and there were smiles and heat rub creams all 'round.
We then attended the Accounting Business Expo in Sydney, where we mingled with accountants and business pros alike. The event is always a great chance to present on stage and chat all things depreciation. We'll be back next year, so keep an eye out.
During May the election came and went, which honestly feels like a whole two years ago and undoubtedly has me thinking how long this year really has been.
But the election provided great opportunity to get our data nerd hats on and didn't we flourish, (our nerd hats are always on, let's be honest).
With the Labor Party pitching to abolish Negative Gearing if they were to win power, shadow treasurer Chris Bowen suggested that investors buying brand new comprised anywhere between 4 and 14 percent of the total numbers. Our ears pricked up and we analysed data going back to 2016, finding that 43 percent of our investor clients bought or built brand new housing. This data with additional evidence from mortgage aggregator AFG led to a more sophisticated debate based on accurate data, so we threw around a couple of high-fives in honor of this small win and the media covering the story with our industry-first data.
On top of the dampening effect on property that an election tends to have, APRA also made some tweaks to their investor requirements and serviceability floors. Combined with low-interest rates, the back end of the year saw an increase in housing activity and auction clearance rates.
(I'm still trying to work out why at this point, but some people on LinkedIn kept mentioning it, and Mike posted some videos too.)
In June, Director Marty Sadlier took on the cold weather in Sydney to help change the lives of Australians experiencing homelessness. A record 7.9 million dollars were raised to help break the cycle, with some solid efforts from Marty raising much-needed funds as well. Marty also added 'Social Media Specialist' to his resume and was given unrestricted access to the MCG social media accounts. All 3 of his fans tuned in to get live updates on the event as Marty talked about how cold it was, as well as shedding some light on the significance of supporting Vinnies and Australians who are doing it tough. We're very proud of Marty, and we are sure to see him again in his cardboard box in 2020.
The 1st of July saw the first real major changed to residential effective lives since 2004. It's truly a moment of reflection on your interests when you can record a 3-minute video and a blog for API on carpet having a new effective life of 8 years.
New thresholds also came into play for businesses. Businesses with a turnover less than $50 million are now eligible for the instant asset write-off of $30,000 (depending on when you bought the asset).
Not content with our nerdy data analytics wins thus far, we dug into some more data and found that property investors not claiming deductions in a timely manner, are missing out on deductions of $20,537 on average.
And, if that wasn't specific enough, if these results are extrapolated across the nation's total investor population missing out on claims, (potentially 140,525) this equates to a total potential loss of $2,885,967,347 in missed depreciation overall. Yep, over 2 Billion Aussie dollars! That's a hell of a lot that we could have had in our back pocket.
The last months of 2019 have flown by, which usually happens after tax time, it's just all downhill from there. However, we attended some rather educational events, which allowed us to get out in the real world and show off our moves. I was using this metaphorically, but then I remembered our MCG team on the literal dance floor at the annual Bean Counters Charity Ball in October. A Depreciation and Estimating specialist that can dance is a real niche.
We spoke at the Real Estate Buyers Agents Association 2019 Conference, which draws Australia's best and brightest property buyers together. Then backed it up with the first ANZ Property Investment Seminar, an informative chance for property investors to see the process from A – Z. Yep, all the way to the tax depreciation guy.
Wrapping up a big year we had some more healthy exposure in the media, this time with Australian properties being underinsured. Marty brought out some new research showing that some homeowners could be underinsured by 66%, heightening the risk of financial losses as Australia launches into bushfire and flood season. Our analysis showed that property owners relying on web-based calculators by insurance companies could be finding themselves coming up short. Another win for our team, and more importantly Marty's cost planning squad.
That's about it from us in 2019, and if you're still reading, we appreciate the support. We also wish you all the best as we head into the new decade, I'm sure it's going to be a hoot! We look forward to bringing some more moves to the D-floor and some nerdier data stats.
Enjoy the festive season and stay safe. Our offices will only be closed on public holidays. Cheers!