The recent regulatory changes and the state of the Property Market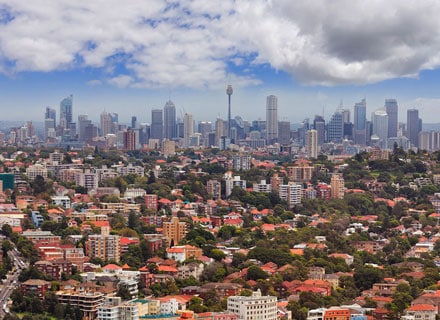 The January CoreLogic figures have shown that capital city dwelling values have posted their first quarterly fall since April 2016. The peak of the market was called as far back as 2016, but now we're seeing the evidence some two years later. On a positive note, the combined regionals edged slightly higher over the Dec-17 quarter and there are clearly some strong investor opportunities outside the capital cities.
The quarterly capital city falls were led by Darwin at -2.9 percent and Sydney at -2.1 percent.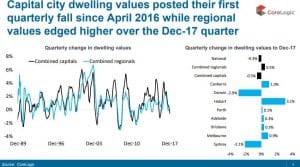 It's interesting to see Melbourne sitting neutral (0.9%) over the December quarter compared with Sydney, especially given Sydney lagged Melbourne's price growth over the 2017 calendar year by 5.8 percent. However, even with Sydney dwelling values down 2.1% over the final quarter of 2017, they're still 3.1% higher over the past year.
In good news for investors, the annual rate of rental growth is higher than a year ago across most capital cities, with a bit of weakness shown at the end of 2017. That being said, gross rental yields are starting to trend higher, with rental growth outpacing value growth in many cities.
The regulatory changes have had a huge impact on investors and interest-only loans have fallen off a cliff. It will be interesting to see how long APRA and the banks hold this stance, my guess is the banking royal commission will keep their appetite for investor lending to a minimum in the short term.