Super deductions – Inside the Hilton Hotel Surfers Paradise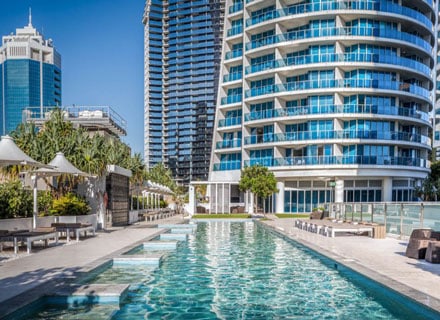 We've recently had the pleasure of completing some major works for the Hilton Hotel in Surfers Paradise. Locals will no doubt be aware that the Hotel was for sale in 2015. The Gold Coast Bulletin ran the following headline.
"GOT $60 million? You could own one of the city's newest five-star hotels."
The Hilton sale included four food and beverage outlets, day-spa facilities, a pool deck, 89 parking bays, 169 rooms and the ­management rights to the Hilton Residences letting pool.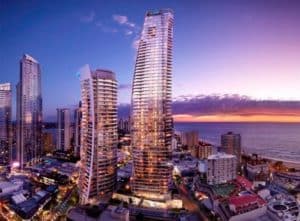 We were hand-picked by the new owners to catalogue the assets and estimate the depreciable value for the property. Spending two full days on site in Surfers Paradise without putting a toe in the water was a tough pill to swallow, but such is the life of our resident depreciation experts!
The list of plant and equipment items was enormous with the major components being a/c, lifts, lighting, beds, furniture, refrigeration and much more. There were even some Vichy Shower Units (google image that, it will blow your mind.)
Let's take a look at some of the key figures;
Over $50,000,000 worth of capital allowances;
Over $14,000,000 worth of plant and equipment items;
Over $4,500,000 worth of depreciation deductions within the first full year of claim.
Now those are some might impressive figures!
Residential work is the majority of what we do, but we're privileged to have a team with the experience to take on such a landmark project as this. Stay tuned for some further insights into the Hilton in the future.