An inside look into a landmark lakeside lodge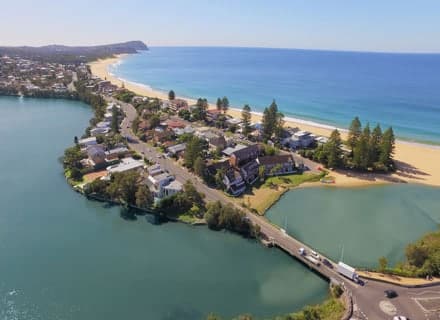 November was a busy month here at MCG, and one particular report kept us pretty busy. For anyone that's ever been to Terrigal on the NSW central coast, you couldn't help but have noticed a little place called 'The Clan.'
Here you can see it perfectly positioned along the entrance to Terrigal, just a sand spit away from the ocean.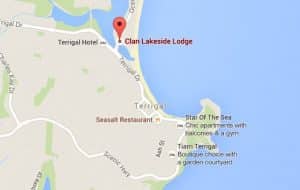 Google describes The Clan as an "unpretentious, Tudor–style hotel overlooking Terrigal Lagoon, 11 km from Central Coast Stadium. Airy rooms offer paid Wi-Fi, flat-screen TVs and minifridges, plus tea and coffeemaking facilities. Some add terraces and water views.'
Now I'm sure even the owners wouldn't mind me saying the building is past its prime. But the location is prime. We do a lot of work for accommodation businesses, and this month we'll take a look at some of the key components of this type of property.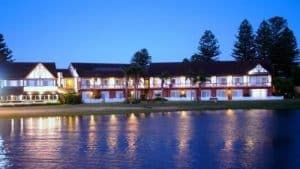 In terms of depreciation, the ATO has specifically identified accommodation & food services, and has provided a list of plant and equipment items, as well as their effective lives.
In terms of total dollar value, the top five items were as follows;
Furniture, Beds, Audio Visual Assets, Cooking Appliances and Refrigeration Assets.
This is fairly typical for a hotel/motel, apart from the fact that we were only looking at loose assets. This excluded major components such as air conditioning, carpets, curtains & blinds. Regardless, even though most assets weren't new, we were still able to identify over $120,000 worth of depreciation available to claim over the life of the property.
The list of plant items provided by the ATO is fairly extensive. Some of the more unusual assets include clock radios, laundry pressers, trolleys and housekeeping assets such as 'wet floor' signs.
One thing to note about this type of property is that the effective lives are quite low, due to wear and tear etc. This generally results in a lot of the deductions coming in the first few years of claim. If you'd like to hear more about depreciation for hotels & motels, feel free to get in touch!