The Cause of Our Deepening Rental Crisis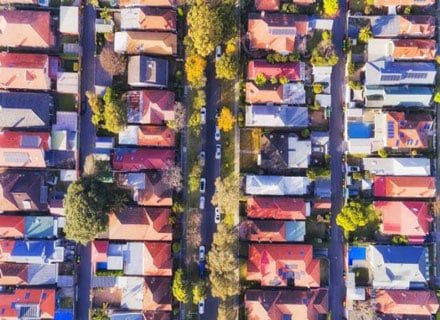 While I'm a generally upbeat person, there are some aspects of the Australian residential investment market that are cause for concern. Worse still is that some of the struggles we see in the rental market can be remedied, but they're founded in a common misconception about real estate investors.
I think we're in the habit of penalising property investors in this country, but few realise the fallout will have a wider reach, particularly for those who can't afford to purchase.
Vacancy plummets
A recent study by SQM Research revealed rental vacancy rates have plummeted to a 16-year low. Our own research via the MCG rental loss index is showing vacancies as tight as ever.
Most commentators say a 'balanced rental market' has a vacancy rate between two and three percent. This is the point at which demand and supply are evenly matched, so rents tend to remain stable.
But the SQM numbers show the vacancy rate across our combined capital cities is currently 1.3 per cent, which is a 0.3 per cent downturn from December 2021, and a 0.7 per cent fall across the year.
In fact, apart from Sydney (2.1 per cent), Melbourne (2.7 per cent) and Brisbane (1.1 per cent),  every other capital city has a rate below 1.0 per cent.
This screams of a lack of supply and runaway demand across these major centres.
So, why has supply dried up, particularly during this period of record capital growth?
Conspiring forces
The misconception I mentioned earlier is that investors are viewed as an easy target politically and socially. They're often seen as wealthy real estate hoarders, whose vast millions are simply being used to lock out first homeowners.
But this is plainly untrue. A quick online search reveals that of Australia's 2.2 million investors, most are average income earners. A large number (around a quarter by my calculations) are simply investors because they kept their first home as an asset rather than selling before moving. There's also few (less than 10 per cent) who own more than two investment properties. Surveys likewise tell us most are simply seeking an easier retirement – not a private plane and house in the Bahamas.
Yet time and again they're seen as cash cows or whipping boys, depending on which side of politics you sit.
But the numbers tell us we need to encourage more investment, not less. Despite this, here are some issues turning investors away from residential property.
Tax impacts
Legislation introduced in 2017 brought about changes to depreciation benefits for residential property investors.
For residential properties purchased after 7.30 pm on 9 May 2017, depreciation deductions can only be applied to Plant and Equipment (P&E) items deemed "not previously used". So removeable items like blinds, carpets and air conditioners which aren't new can no longer be depreciated for tax purposes.
This change has removed a huge advantageous chunk of tax deductions for residential investors. In response they're turning toward other assets, such as commercial property.
Add to this that there's a good chance Labor will win the next federal election, and they have previously shown interest in changing negative gearing and Capital Gains tax rules. I know of quite a few investors who are considering an exit from the market if those two incentives are amended.
Finance woes
Another concern for investors is borrowing money for property purchases.
The free flow of available credit has a direct effect on levels of property investment. For example, after the Royal Commission into Banking and Finance, rules were implemented that made it tougher to qualify for a loan. The end result was a softer property market.
Despite this, the Australian Prudential Regulation Authority (APRA) recently put a shot across borrower's bows. They increased the loan tolerance buffer from 2.5 per cent to 3.0 per cent. This means unless your numbers show you're able to service a loan at an interest rate three per cent higher than what you are actually applying for, you could well be knocked back.
This reduces funds available for investing, and hence lowers activity – particularly as investors are already charged a higher interest rate than homeowners (despite them being a comparably better risk).
The big worry is that APRA will implement further restrictive lending directives, particularly for investors. This could occur via such things as higher LVRs, for example. All this feeds into a reduced appetite for investing and falling supply of rental properties.
Then there's rising interest rates. A ramp up in inflation both here and overseas is translating into a looming interest rate hike – perhaps even as soon as mid 2022. Higher rates mean a lower net return on your investment.
Legislation
There seems to be a national push toward reframing tenancy legislation, so it's weighted more in favour of the tenant than the landlord.
2021 rule changes in both Victoria and New South Wales gave tenants more power in the relationship. Changes included elements such as an 'as of right approval' to make alterations to the leased property, limits around rent increases on periodic leases, and a reduction in break-free fees. There're also rules making it easier for tenants to have pets.
Probably toughest of all is that landlords in Victoria need to provide a reason for ending a tenant's lease after their first fixed term.
The problem, as I see it, is that penalising landlords simply makes residential property a less attractive asset class. Some might be cheering (i.e., first homeowners) and I'm all for people being able to buy a home, but few seem to have thought about the fallout for renters.
A huge swathe of the Aussie population rents – for whatever reason. It might be affordability, that they're transient workers, or even as a lifestyle choice. These people need rental properties, and there are few social housing options that can successfully fill the void. Australian landlords provide most of the shelter for these renters.
So why do we keep punishing landlords? Instead, we should be encouraging investment to increase supply, improve availability and create further competition.
Mark my words, the rental crisis isn't going away anytime soon, and could get even worse if we don't start addressing investor inequities.