Our predictions – Property Market Scorecard for 2017 and 2018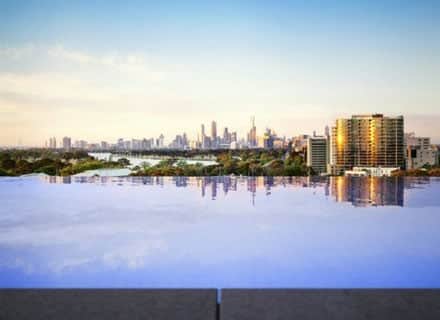 What a year property has had in 2017. We've seen some double-digit growth in major capital city markets and a big move from APRA in the investor lending space. We've also written extensively about changes to depreciation. There's also been plenty of debate about foreign investors and housing affordability. So, what did the numbers show us at the end of 2017?
The winner is… Hobart! Hobart saw a 12.86% change in house prices year on year, and 9.13% for units according to CoreLogic. Louis Christopher of SQM Research also predicts Hobart to be the fastest growing city in 2018.
Across the major capitals, Sydney Melbourne and Brisbane saw 3.09, 8.89 and 2.65 per cent growth respectively across all dwelling types. Sydney is notably down 2.1% in the last quarter ending 361 December 2017.
Nationally, dwelling values were 4.2% higher over the 2017 calendar year which is a slower pace of growth relative to 2016 when national dwelling values rose 5.8% and in 2015 when values nationally were 9.2% higher.
According to SQM Research, Hobart and Melbourne are tipped to be the strongest capitals throughout 2018 with Sydney, with Darwin and Perth slowly coming out of their downturns.
We believe there's deals to be had across Australia in 2018 with some regional areas showing green shoots and extremely affordable price points.
Here's a look at the SQM predictions for 2018.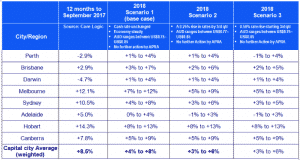 Source: SQM Research
Mike Mortlock is a Quantity Surveyor and Managing Director of MCG Quantity Surveyors. MCG Specialise in Tax Depreciation Schedules and Construction Cost Estimating for investors. You can visit them at www.mcgqs.com.au