181 Fitzroy Street, St Kilda – Super depreciation, and a pool to die for.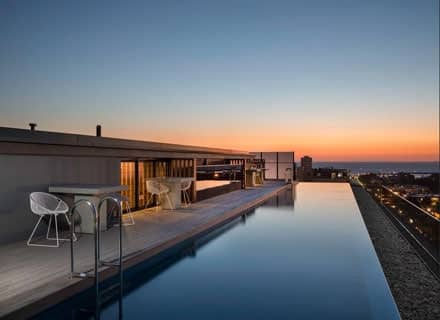 The view from St Kilda back to the CBD over Albert park is not often showcased, but it's a spectacular one. Taking full advantage of this is the new development at 181 Fitzroy Street St Kilda. This retail/residential mixed use building comprises 46 two bedroom and 68 one bedroom apartments over nine levels.
As described by SJB architects, "the building addresses the eclectic and diverse streetscape of the boulevard with a dynamic composition of light coloured facade panels that simultaneously provide protection from the western sun and frame the stunning views from within the apartments."
Pace Development sold the penthouse for this development for $4.8 million.
As far as common areas are concerned, this is where the building really soars. Residents are treated to a landscaped rooftop pavilion, outdoor entertaining and a gym. However, none of the project photos can compete with the 25m infinity lap pool perched on top of the building, gazing back towards the CBD.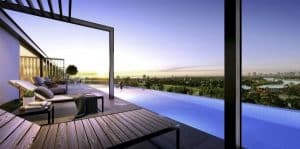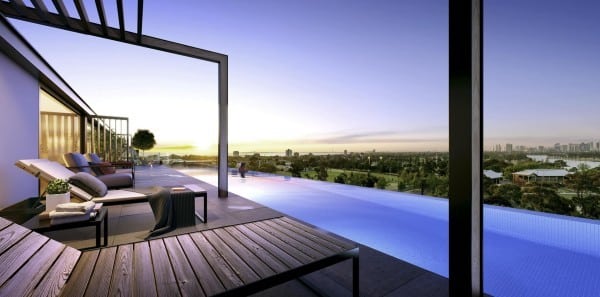 We were commissioned by investors to provide tax depreciation schedules within the premises, as several the units will be available for rental.
Supercharging the deductions were the common lifts, solar panels and air conditioned common areas, as well as integrated high-quality appliances and floating timber floors. Two bedroom investors can expect deductions starting at over $15,000 within the first full financial year.