Should you invest in Queensland?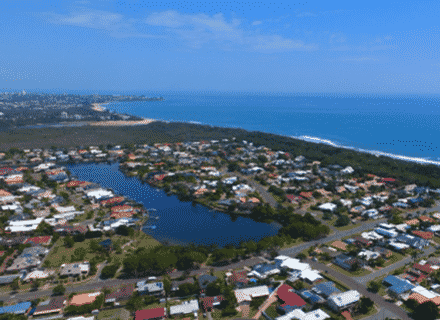 We live in the golden age of borderless investing. Remote inspections, locality-based buyer's agents and other experts, and open access to a range of data and advice. 2021 has proved you don't need to leave your armchair to invest in property across the nation.
So, in an era where literally every market is open to all investors from right across our wide brown land, where are a large proportion of prospective landlords looking to take a punt?
Well… it's Queensland!
So hot, it's cool
There are many reasons why everything is 'coming up Queensland!'.
Firstly, their pandemic response has been enviable. To date, Queensland has a seen a total of just over 2000 cases of COVID 19 since the outbreak began.
Compare that to NSW with almost 72,000 cases, or Victoria with almost 70,000 cases, and you can see in sobering statistics how well the Sunshine State has coped – and all while avoiding long term shutdowns.
Then there's been the relative affordability of real estate. CoreLogic numbers to the end of August show a median house price in Brisbane of $560,000, while in Sydney it's $955,000 and Melbourne it's $720,000.
Queensland is also entering a phase of major infrastructure works. Billions are being spent around the State on roads, transport, energy projects and utilities. The southeast corner is even more infrastructure heavy with major transport and entertainment project planned and underway.
And that means jobs!  For years, Queensland languishing when it came to employment, and this lack of opportunity was blamed for the property market's failure to fire… but that's all changing.
Then there's lifestyle and the ability to work remotely. The pandemic proved we can live where we wish, and still work just about anywhere. This means Brisbane, its coastlines and hinterlands are opening to all manner of professionals who can work from their home desk and commute interstate as needed (border closures permitting).
Finally, the 2032 Olympics. While they're still over a decade away, people are already talking about the impact the event will have. Again, this brings more infrastructure dollars and jobs to the region. But the Olympics will also shine a very bright international spotlight on Queensland and will undoubtedly have many overseas folk yearning for a move to our shores.
The move is underway
The analysis shows that despite tight borders, the great shift north is already underway.
Australian Bureau of Statistics internal migration numbers to August revealed Queensland had already gained around 25,000 people from other states and territories during the previous 12 months, with most of those coming from Sydney… and the numbers are continuing to rise. These sorts of figures haven't been seen in Queensland since the boomtimes of 2003.
And investors are taking notice. The Property Investment Professionals of Australia Investor Sentiment Survey 2021 found 58 per cent of investors believe that the Sunshine State offers the best property prospects over the next year – up from 36 per cent last year. Plus, the number of investors who see Brisbane as the state capital with the best investment potential is now at 54 per cent as compared with 36 per cent in 2020.
Our own research at MCG showed Brisbane is an investor hotspot has its own quirks.
For starters, there are probably more out-of-state buyers snapping up real estate than even the locals realise. An analysis of 1500 of our jobs from October 2020 to August 2021 indicated that of the 37.7 per cent of the Queensland investment properties we'd dealt with were purchased by non-Queensland residents.
What's more, despite it being the most affordable of the three big cities, investors were spending more per property in Queensland ($590,000) than the average for all other capitals ($540,000).
So those looking to get a piece of the region are willing to invest more per asset.
What's the takeaway?
To me, people choosing to invest in Queensland are making a sound decision based on the available data, however a word of caution is warranted. Selecting the right asset is key. Out-of-area investors must try to understand the fundamentals of the local market, or at the very least commission a local buyer's agents to help them source a holding.
Choosing a property at the right price point, and which has the best fundamentals for growth, looks to be a good bet for the river city in the coming decade.