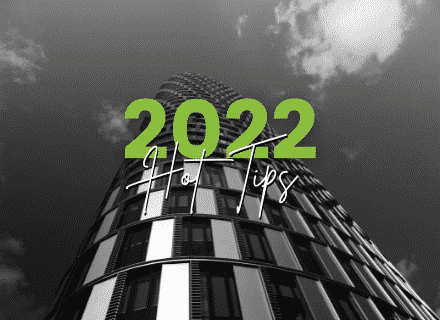 While the provocative title of this blog may have some readers intrigued, I want to put your mind at ease. My hairstyle isn't changing. I won't be peroxiding my crewcut in some vain attempt to start an 80s synth cover band.
No… the tips I want to show you relate to the property market, so apologies if you're hoping to glimpse me dressed as the singer from A Flock of Seagulls.
Instead, I'd like to jump aboard the prediction train and share a few thoughts on what I believe will play out in 2022's property markets.
While I have the utmost respect for most qualified commentators, there is something of a new perspective I can bring to this chat. I spend plenty of time interviewing and discusses property investment with a range of others in the field such as buyers' agents, investment advisors and valuers. By combining their collective musings with my own analysis, I've come up with a few opinions about the coming 12-months I believe are worthy of consideration.
The big picture
While 2021 was a standout year for anyone who owned a home and was looking to sell or refinance, the sorts of growth rates we've seen in the past 12 months are, simply, unsustainable.
That's why, toward the tail end of 2021, activity and prices tapered in our two biggest markets – Sydney and Melbourne. Given the sheer volume of transactions these two metropolises contribute to the analysis, there's little chance Australia's overall property value growth metrics will persist.
I believe many owners who held off selling last year will now list their property before the market softens further.
Don't get me wrong – value growth will continue, but the rate of growth will trend lower on a monthly basis.
Of course, some locations will still do well. Brisbane seems to be the great beacon of gains heading into 2022. It's lifestyle appeal, planned and current infrastructure projects, and future Olympic Games have placed it firmly in the crosshairs of investors. Brisbane also remains relatively affordable compared to the southern capitals, so it's the pick location for me this year.
Worth tracking
As mentioned above, I believe listings will be a must-watch metric this year.
Most of the market strength in late 2020 and throughout 2021 was a response to the lack of available listings. As listings rise this year, there will be more choice for buyers and prices can be expected to attenuate in response.
The next thing to keep track of is the finance sphere. Not to flex my multi-syllabic vocabulary too much, but macroprudential policies will be a key piece in the puzzle. APRA, the RBA and major lenders will implement changes this year in response to rising inflation, and a lack of housing affordability. I suspect investors will be punished via tougher lending criteria and higher interest rates. So, stay up to date with your financial arrangements and be ready to strike if an opportunity presents.
When it comes to choosing the right asset, the consensus is to act with care in 2022. During booms like last year's, gains seemed inevitable no matter what you bought. This year, however, fundamentals will be key.
For starters, houses will outperform units in terms of capital gains and rental growth. Homes, or more specifically their land component, are finite and unique. If you can buy a house in your choice market, then that would be the way to go.
This leads me to issue a warning on 'secondary stock'. Anyone who bought late last year in an attempt to speculate on a property that didn't have great fundamentals – e.g. inner-city investor units – could be in strife. If you've purchased believing the markets will continue rising in value like a newly launched crypto currency, you could be in for some hurt. As markets soften, expect these secondary-quality properties to be the first impacted by the downturn.
I say that knowing we're about to see the return of overseas students and skilled workers who traditionally prop up these sorts of markets. But even with those arrivals, I'd be very cautious about taking a tilt at property by buying seemingly 'cheap' investor stock. There's more downside risk over the next 12-months, and beyond, for this type of housing.
Also, commercial property will grow further in appeal. This might surprise anyone who noticed how the pandemic decimated the business sector. But rather than destroying all operations, COVID seems to have filtered out the pack. It's helped identify the types of tenants and buildings that are most adaptive, flexible and tenacious. As a result, good commercial assets with strong tenancies are in hot demand. They're providing attractive yields in a low interest rate environment, so what's not to love about that?
In a nutshell, expect 2022 be a little more subdued, especially in our bigger markets. My fervent hope is that the pandemic buggers off and we can get back to the usual state of affairs. As we wait for this to happen, take a more conservative approach when investing in 2022 to ensure your long-term plans stay on track.