Average distance investors are buying from where they live – A surprising Result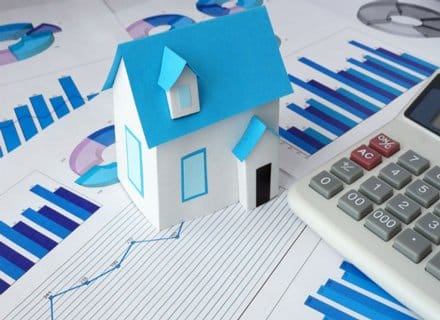 In round figures, approximately 2.2 million Australians own an investment property – which is less than 10 per cent of the population. Of these investor figures, the vast majority own just one holding (over 70 per cent). I firmly believe that investors are getting stuck at one property simply by getting the first one wrong. That could certainly be due to the structuring, finances, hiring the wrong property manager and many other components. However, I am inclined to look more at the property selection itself.
It begs the question; typically, how do investors select an investment property? From our research, we know that a quarter of investors occupy the property prior to it becoming an investment property. Yes, sometimes that is strategic, but given the average time investors spend in the property is over four years, it is also quite likely to be an 'accidental investment' of sorts. It becomes the investment simply because they retain one home when it comes time to move to another. It is horrifying to think how many properties are purchased from conversations at barbeques, but I think investors probably deserve a little more credit than that. Still, the media and well meaning family members are an unabating source of regrettable advice.
One pervasive notion is that investors buy around the corner from where they live, and their lack of success owes to the fact that they are not casting the net wide enough. Certainly, I've heard many anecdotes from buyers agents and advocates testifying to that fact. There is a clear psychological imperative for some investors that they are able to closely monitor and drive-by the asset. Others will state that it's because they know the area well. There's no doubt that this is normally true, but do they know where the worst streets, the best coffee shops and schools are locally or more important things like employment opportunities, upcoming supply and household demographics?
It is easy to be both critical and conciliatory of these motives and motivations. My mission is to help educate investors to make the best possible decisions and get the most out of their investing. Speculation is fun, but I certainly prefer looking directly at the data.
To this end, we ran an internal research exercise where we analysed the details of 1000 clients who had commissioned depreciation schedules with MCG, to which revealed a picture of investor buying habits. The report was picked up by national media and their angle was that investors are better educated than they ever have been and look towards the areas showing the best growth potential, rather than just being around the corner. This I think is true, but the data in all honesty could prompt one to write either of those stories.
Enough fluff let's look at the data.
From a simple average distance point of view, investors are buying 293.47kms from where they live. Most commentators were surprised that the distance was so great, but whilst it excluded overseas purchasers, it is easily blown out by investors living in Melbourne, and buying in Cairns. Let's tease it apart a little more;
6.9% of investors purchase within the same suburb they live in
60.1% purchase within 50kms of where they live
10.8% of investors buy within 2kms
29.5% of investors purchase more than 200kms away
How about that? Surprising? I'd be keen to hear whether that was closer or further than you thought.
The average distance between investors and their investment properties will only continue to increase in my view. With the influence of the coronavirus crisis investors are setting aside the familiarity of their home turf to seek out neighbourhoods in other states that might offer a better deal. There's also far better research, data and experts out there that investors can leverage if they can resist the click-bait media articles around the latest and greatest hotspot. Happy hunting!
For more data and a copy of our exclusive 1000 Assets Report, please click on the link here and we will ensure it is sent to you.
Mike Mortlock is a Quantity Surveyor and Managing Director of MCG Quantity Surveyors. MCG Specialise in Tax Depreciation Schedules and Construction Cost Estimating. You can visit them at www.mcgqs.com.au Mike Mortlock is a Tax Depreciation expert, Quantity Surveyor and Managing Director of MCG Quantity Surveyors. He is a regular speaker and commentator having been featured in the Financial Review and Sky Business. MCG Specialise in Tax Depreciation Schedules and Construction Cost Estimating for investors. You can visit them at https://www.mcgqs.com.au