Display homes as property investments – The pros and cons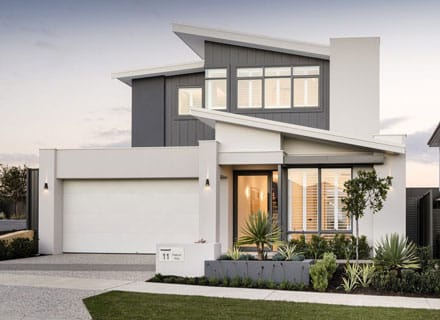 A display home can be a very attractive option when it comes to property investment. They're normally built to a high standard, impeccably maintained and have guaranteed rent for a set period. Coupled with this there's often a high yield and always fantastic tax depreciation deductions.
Purchasing a display home is a little different from your average investment property. The builder or developer will sell the property with a lease-back option where they retain the property as a tenant for normally around 1-2 years. These lease-back contracts often contain extension options where the sales agreement enables the builder to extend the term of the lease beyond the initial period.
A display home is likely to be in the most desirable part of the development and will often have extensive landscaping and quality finishes. After all, the job of a display home is to entice people into the development and showcase upgrades to the standard packages available.
The tax depreciation deductions available are significant with high quality display homes. As an example, consider the depreciation deductions on a display home with a total build cost of $190,000 (excluding soft landscaping). The property includes plant & equipment items such as cook tops, blinds, carpet, hot water systems, ovens, packaged air conditioning and more. A property with a construction cost of $190,000 could expect around $30,000 in total plant and equipment items. In the case study scenario I ran, the value was exactly $27,867. So this gives us the following figures;
Division 40 Assets (Plant & Equipment Items) – $27,867
Division 43 Component (Capital Allowance) – $162,133
The division 43 component will return 2.5% of the opening value each year which equals $4,053 per year.
The division 40 assets will depreciate at different rates, from 100% for assets under $301 in value, to 13.33% in this example. The total division 40 depreciation in the first year came to $5,423 under the diminishing method.
This gives us a total tax depreciation deduction in the first year of $9,476.
Out of interest, the 2nd year which won't include any of the assets written off at 100% came to $8,573.
Hopefully this example gives you an idea of the potential deductions on a fairly standard display home. You can certainly find display homes with construction costs double the value of the case study.
Depreciation however, is just one part of the picture. Even more important is the yield. This is yet another attractive feature of a display home. There are major builders' currently advertising yields as high as 7.5-8.0%.
Now I did say there were going to be cons. The normal rules of doing your research and checking the contract apply, however there are some things to consider that are specific to display homes. One such consideration is outgoings. Quite often the term of the lease does not include a provision for the tenant to pay the outgoings. These include electricity and water for example, and can add up significantly over time. It's important to be clear about the contract and understand what you're responsible for.
Another consideration is the purchase price itself. The display home might have some great upgrades, but what effects will that have on the market value of the property when it comes time to sell? Display homes may also be situated where there is no precedent for that quality of home, say in regional areas. So it can quite often be difficult to know what the capital growth prospects are, and what the current market value is. A local estate agent can be a valuable resource.
Lastly let's look at conversion costs. Display homes can be configured differently to the way a normal tenant would require. For example, many display homes won't include a hot water system as there is no need for it to sit idle for two years not being used. You can also find display homes with the garage converted into an office. In this situation the roller door may be replaced with a sliding door. They may also have security fencing encroaching onto the driveway. Are there conversion or rectification costs required before a tenant moves in, and who pays? These are all questions that require investigation when purchasing a display home as an investment.
With that being said, a well researched display home can be a hassle free, high yielding investment with great depreciation deductions and no property management fee. As always, knowledge is the most powerful tool when looking at different investment strategy.