Spotlight on Property Investing Data – Suburb Trends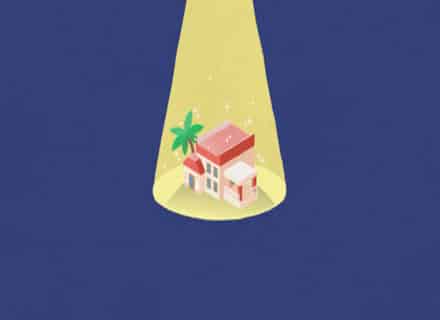 Property investing continues to evolve day by day as we find ourselves with greater and greater access to property professionals, as well as the data and tools to do our own research. One such research resource I wanted to put under the spotlight is 'suburbtrends.com'.
Suburbtrends offers research and data visualisation solutions. The website showcases some of the widgets on offer, with the most popular content being the suburb search and rent reviews data.
This website designed by analytics guru Kent Lardner, is a free resource assisting both individuals and property professionals to analyse trends across several metrics.
Kent says himself that his focus is "less on offering property price estimates (which are widely available on many websites) and more on the key trends that are impacting the market. My philosophy is that everyone is interested in key market trends, especially property investors."
Kent provides back of house research for valuations and advisory firms like JLL and his data is used by a number of property professionals such as buyers' agents to assist with their due diligence and research.
I wanted to highlight a couple of free tools you can check out by yourself.
1. Suburb Search
The suburb search allows you to enter any postcode in Australia and then select the exact suburb of interest. It will then spit out a bunch of data, some of which is obvious like the average weekly household income and others which require a little help from his explanations found underneath like housing inventory. You'll find things like days on market, the percentage of rental vs owner occupied properties, vacancy rates and much much more.
2. Rent Reviews
This widget enables you to enter in your postcode and immediately have access to the median lease value for the area as at today, and a forecast of the likely rent in time. Property managers are beginning to use this rent review tool, which uses machine learning to forecast what the next rental review will be. It is an estimate of the increase or decrease for the coming month, shown as a dollar amount.
I'll be interviewing Kent on our podcast to discuss things like the value of his housing inventory metrics and how data can be utilised to help property investors make informed decisions by identifying trends that are likely to increase the demand within the areas they're selecting to invest. In the meantime, I would encourage you to have a play around and see just how much data is available.
Mike Mortlock is a Quantity Surveyor and Managing Director of MCG Quantity Surveyors. MCG Specialise in Tax Depreciation Schedules and Construction Cost Estimating. You can visit them at www.mcgqs.com.au Mike Mortlock is a Tax Depreciation expert, Quantity Surveyor and Managing Director of MCG Quantity Surveyors. He is a regular speaker and commentator having been featured in the Financial Review and Sky Business. MCG Specialise in Tax Depreciation Schedules and Construction Cost Estimating for investors. You can visit them at https://www.mcgqs.com.au