Commercial Food and Fuel Retail
Retail depreciation typically falls into one of 3 categories that will each vary considerably in terms of deductions, those categories are:
Convenience stores, small restaurants, pop-ups, small storefronts and food trucks. Claimable structure tends to be about $1,200-$1,800 per sqm.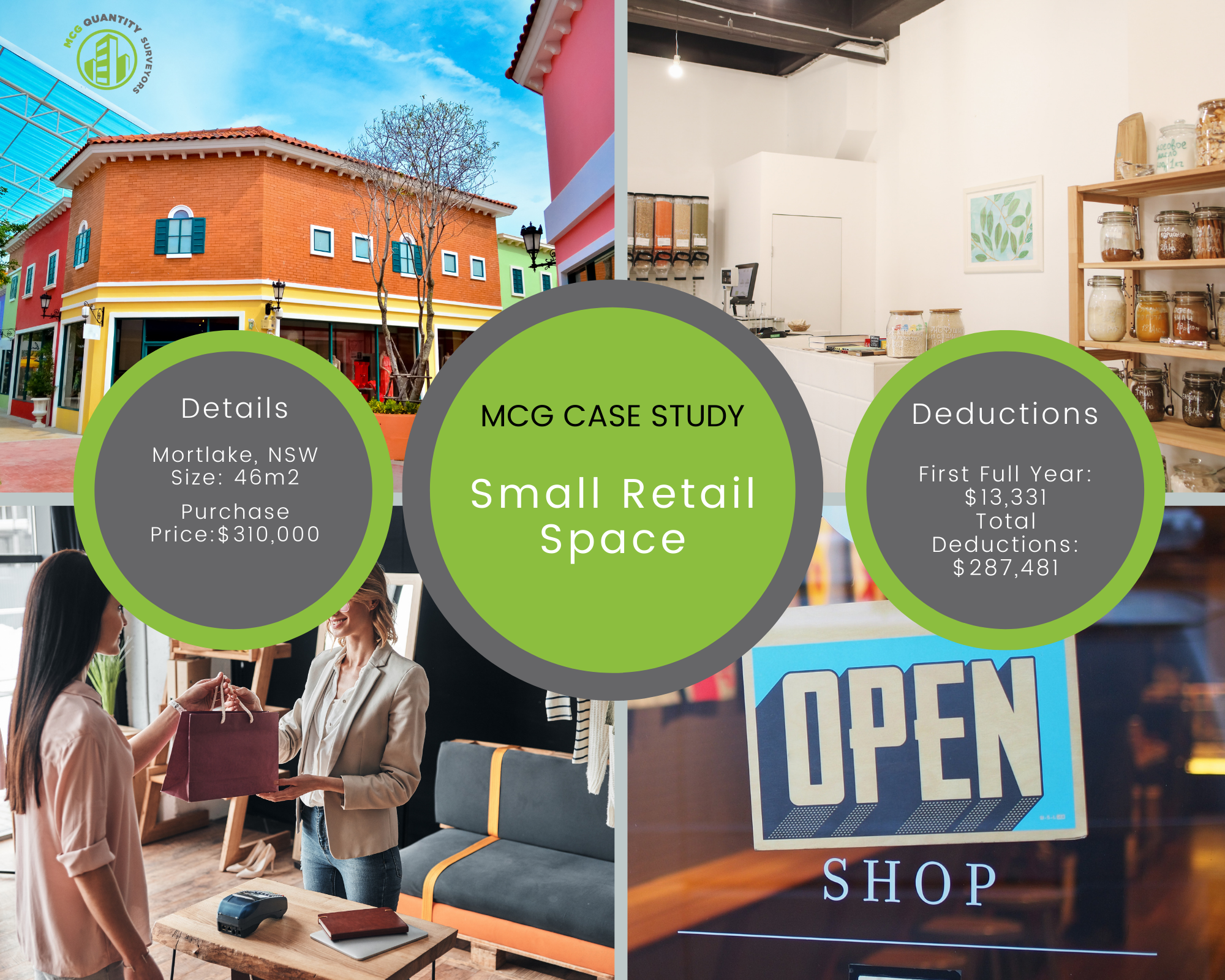 Large restaurants, supermarkets, car dealerships, medium-large storefronts and retail warehousing such as Bunnings. Claimable structure is usually between $1,600-$2,200 per sqm.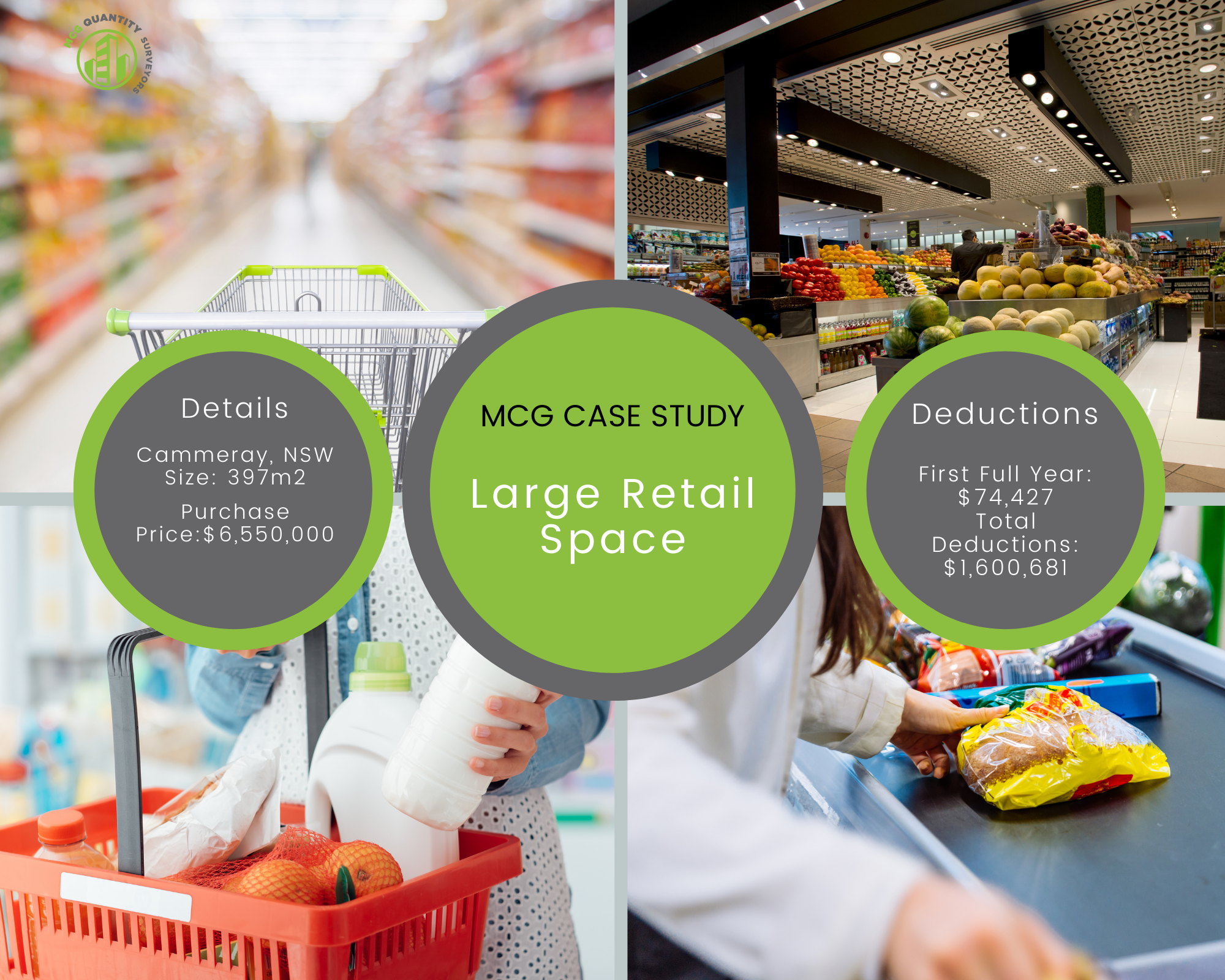 Service stations and truck stops. As the "Build" costs for service stations tend to be in the millions but the percentage distributed towards plant and equipment is so high, it is difficult to ascertain an industry "standard" as the actual build cost after plant and equipment is taken into consideration is negligible and would only be a few hundred dollars per sqm.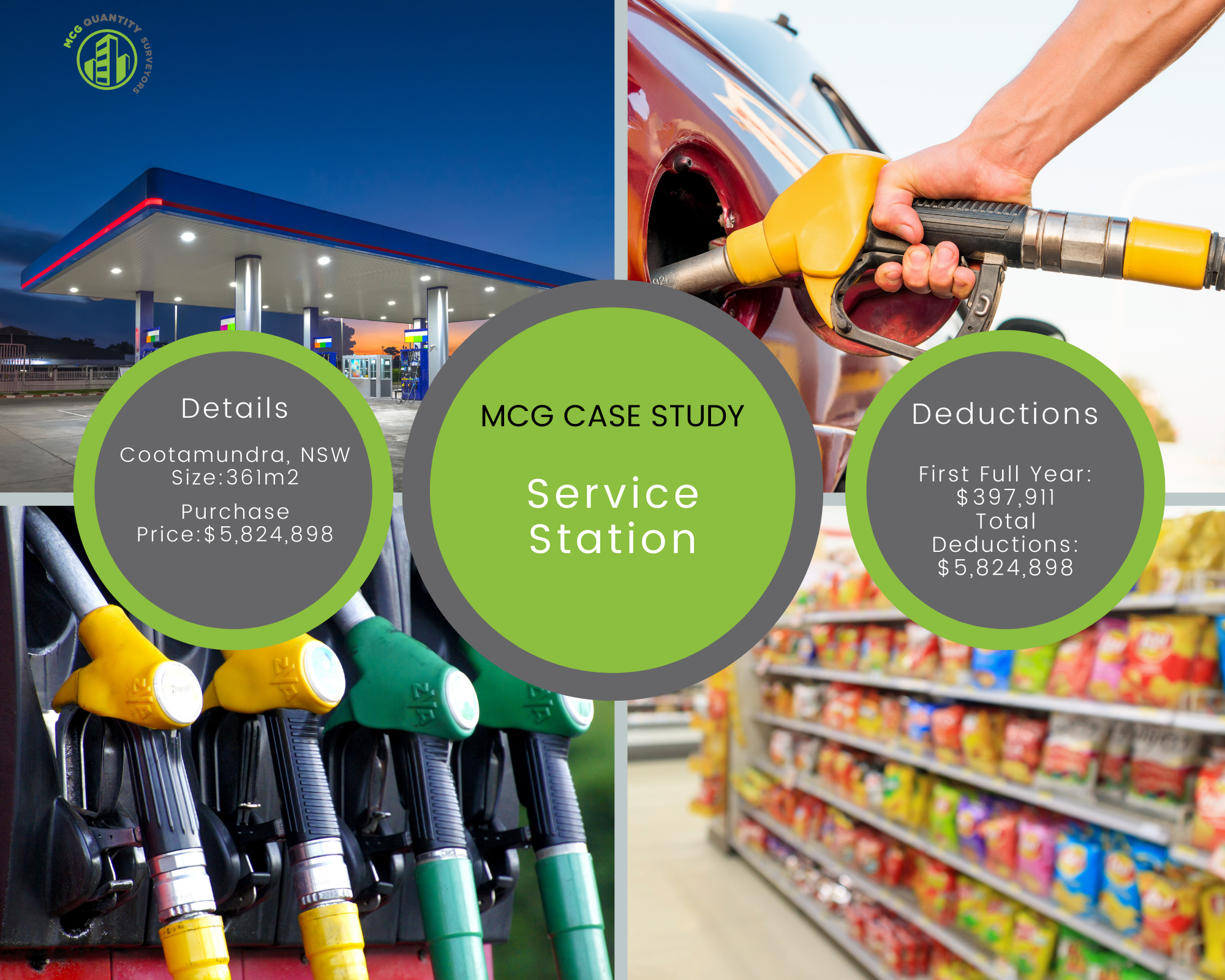 Each of these 3 categories tend to have similar base assets for deductions such as;
Lighting
HVAC (Heating, Ventilation and Air Conditioning)
Shelving
On top of these base assets each of the categories also has tendencies for further amounts of the following assets.
Floor coverings
Display Shelving & racking
Signage
Counters
Servers/CCTV
Tills/EFTPOS
Fire Control Assets
PA systems/Surround Sound
Canopy Lighting
Fuel Storage Tanks
Underground Fuel Distribution & Piping Systems
Leak Protection Pressure Systems
Vapour Recovery Units
Gasoline & Diesoline Pumps & Dispensers
A Quantity Surveyor should be able to answer all of your detailed questions and will ensure that no items are missed, the maximum claim is made and that the report complies with the ever changing rules prescribed by the Australian Taxation Office (ATO).
We service Sydney, Newcastle, Parramatta, Melbourne, Brisbane, Adelaide, Perth & Regional Australia.
Talk to one of our tax depreciation experts today
on 1300 795 170 to ensure you have a professional
maximising your tax depreciation deductions.